We have a home! Thanks to Jim's fabulous house-hunting skills we only looked at two houses before deciding on a place to rent. Our new home is amazing and is twice the size of our house in the Bay Area. On top of that, our landlord is Shanghaianese and our neighbors also speak Mandarin. I also discovered that there is a pre-k school nearby that offers Mandarin courses as well. I am super excited about this, as we would love for Jameson to continue learning Mandarin since he has already learned so much. Finding this house in this location is a huge blessing and is no accident!

It took us over a week to get everyone well enough to consider starting to move in and last Tuesday Jim pulled an all-nighter driving the U-haul from the Bay Area so that we could begin moving in on Wednesday. Needless to say, we are still unpacking and there is no end in sight.

After five days of triple tasking (multi-tasking hardly describes holding one child, caring for the other, unpacking boxes and preparing dinner) we decided to take a trip to the beach on Sunday. Jameson asks to go to the beach every day now, and since we are only 10 miles from the ocean, perhaps Sunday beach trips will become a tradition.

My philanthropic parents are driving down to spend some time helping me unpack, as Jim returns to work tomorrow and there is no end in sight to all the boxes (didn't I just say that?). Thankfully, unpacking is a bit like Christmas. I have never been so excited to have a dishwasher, washer and drier, and rocking chair! Oh, and our house has TWO bathtubs! Now Jameson can take a bath in a real bathtub, although he never complained about the blow-up pool we had for 18 months in Shanghai!



Jameson "swimming" in our Shanghai "Bathtub"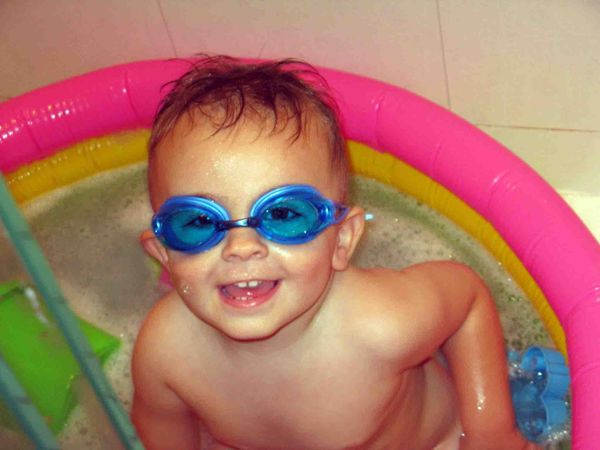 Sadly, this is the only photo I have of the four of us...
I love Jameson's sandy hands!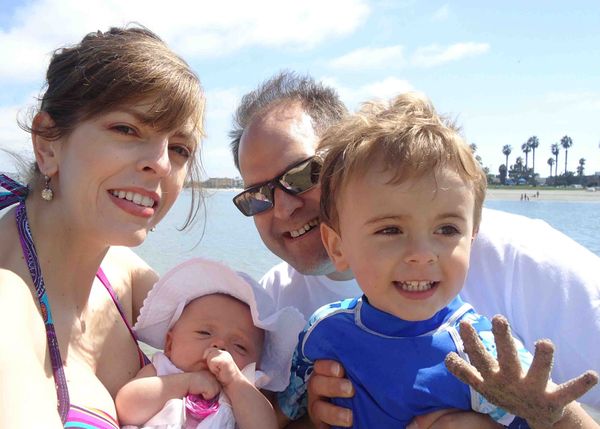 Jameson has his "happy feet" on, as Daddy calls them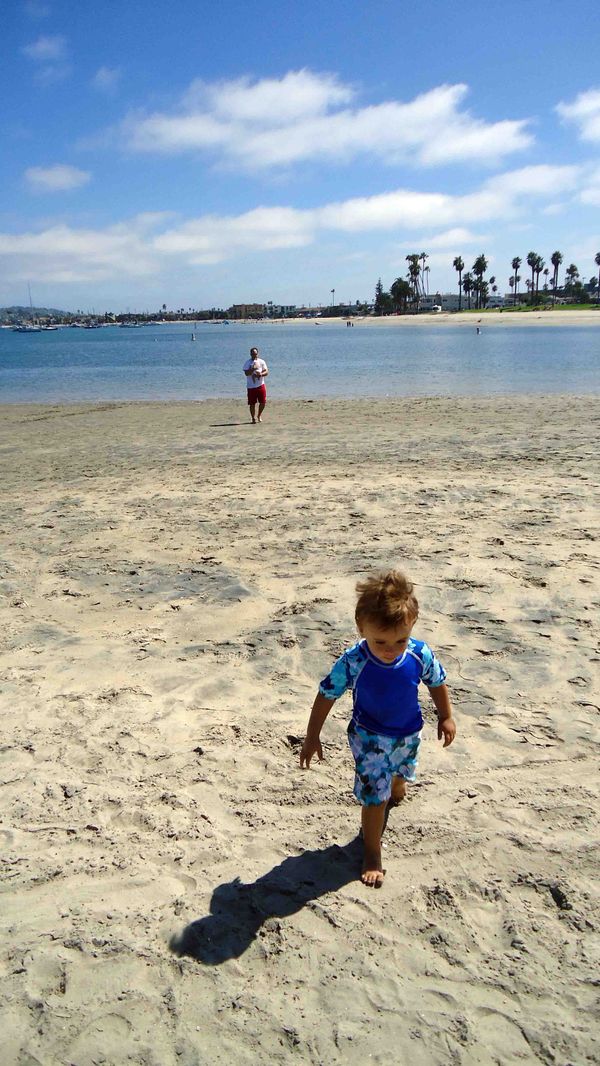 Our gorgeous little beach baby is almost 2 months old!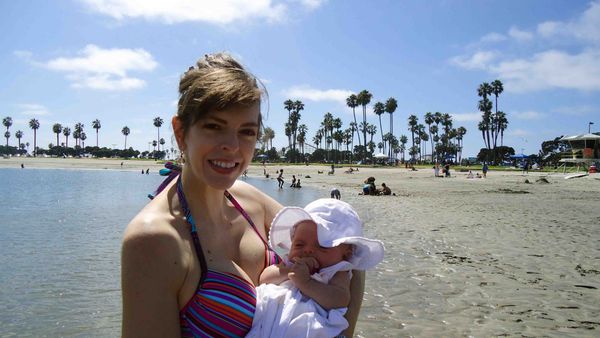 Jameson is such an amazing big brother.... and helpful too!