This post is about my real life. Recently my dear husband pointed out that I only post pictures of the beautiful things in my life and how that is not very realistic. He is right. I prefer to focus on the smallest beautiful thing I can find in every situation rather than see all of the imperfection and annoyances. I know there is a lot of idealism on facebook, instagram, and other social media, which is why I want to take a few moments to point out the imperfections of my crazy life. You will still see beauty, but not in a perfect way.

My day:
7:00 I wake up as soon as I hear anyone stirring and take a shower as quickly as possible. Next, I apply makeup in a way to distract from the dark circles under my eyes.
7:15 Jameson wanders into my bathroom and asks for five things for breakfasts including oatmeal, eggs, toast, yogurt and cereal. I tell him to choose, two.
7:15 I shuffle downstairs in an attempt to not fall down the stairs or break a toe, both of which I have done before.
7:15 I snuggle with Jamo for a bit then prepare the aforementioned two breakfasts. I also pack Jamo's snack for school and pack diaper bag with a snack for Giselle and myself.
7:30 Next, I prepare music to discuss with Jameson's Mandarin teacher regarding a recording project we are doing.
7:45 Giselle wakes up and is starving.
7:46 I snuggle with Giselle before changing her whilst she throws her first tantrum of the day, but the diaper must be changed as it is "ripe"
7:48 I Feed Giselle whilst cleaning up the kitchen, mind you, it is not clean, but it is cleaner.
8:00 It is time to brush teeth, and comb G&J's hair, I skip brushing mine, as it just makes my hair huge.
8:10 I load the car for the day.
8:15 I put children in the car, Giselle throws another fit as I took her Joe's O's away just long enough to put her arm through the car-seat strap.
8:20 Then I realize that I have not eaten yet so I grab an apple and a cheesetick out of the snack bag.
8:40 We arrive at Jameson's Mandarin school early enough to consult with his teacher regarding the recording project, whilst Giselle throws fit #3 after throwing her entire container of Joe's O's on the floor. Thankfully Jamo's teacher provides her with another snack so I may finish discussing the music project.
9:10 Giselle and I make our way to the San Diego Zoo for a playdate with our Existence Church MOPS group. During the drive I consider how the past four months have been incredibly unsettling as we might be moving, but we don't know when and we don't know where. I am frustrated that I cannot make plans that are more than a month away.
9:20 I decide to give thanks to God for Jims job instead of worrying about where we will live.
9:30 We arrive at the San Diego Zoo where my friend Kim gets us in for free as I have already let my zoo pass expire, thinking we are moving. Thanks so much Kim!
10:00 Giselle eats breakfast #3 as we walk around the zoo, but no fits are in sight. In fact she clapped her hands when she saw where we were.
10:45 Then this cuteness happened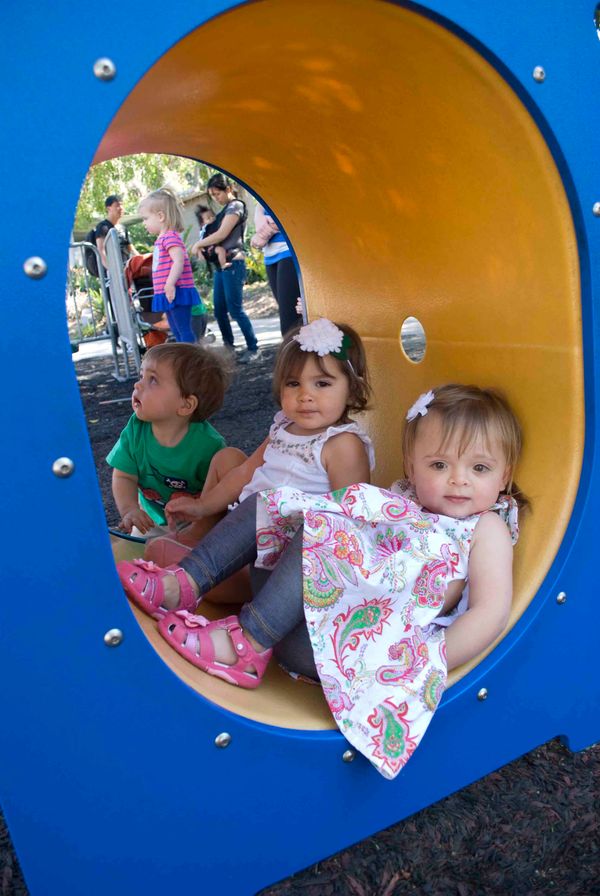 Crosby, Dawsy and Zella are too cool for school!  


11:00 We eat an early lunch with our MOPS group, somehow Giselle is still capable of eating! Kim shares her sandwich with me as I forgot to bring food for myself again. Seriously, what would I do without friends?
11:20 I Realize I need at least 15 minutes just to get to my car and 25 minutes to get to jamo's school. We say goodbye and Giselle throws fit #4 because I did not give her any food in the car, how can she possibly still be hungry?
12:02 I am actually not the last parent to pick up my child, huzzah! But as soon as I arrive, I know something is wrong.
12:05 Jameson's teacher politely waits until all of the other children have left to tell me about Jameson's behavior that day. Now aside from hitting a little girl over the head with a balloon over a year ago, he has never been aggressive with anyone at school. His teacher informs me that Jameson punched one of his friends in the face, causing no damage, but scaring her greatly. He then proceeded to pinch another friend, and hit him again after that. I am completely shocked and aghast. We talk with Jameson for a while about the consequences of such behavior and how to cope with feelings of anger. I remind myself how to cope with feelings of anger too!
12:15 I drive home while realizing that the front brakes on our 10-year-old Subaru are making a strange noise and will probably need to be replaced soon.
12:30 We arrive home with two tired kiddos who wait in the car in the driveway whilst I empty the car, as our garage door broke last week and will not be fixed until Saturday.
12:35 Jameson and I discuss the consequences for his actions with daddy over the phone and take away privileges accordingly.
12:45 Giselle is working on fit #4 I think, and Jamo is melting down as well, so we begin our naptime routine.
1:00 Both kiddos are in bed, and Jamo is still a bit distraught.
1:10 I read a bit of "The Highly Sensitive Child" as I am a bit distraught as well, so decide to write this blog as therapy.
1:20 As I upload photos and log into web-site I discover that my account is about to expire.
1:25 Then,I try to pay for 6 months of bandzoogle when my credit card is declined.
1:30 Whilst I log onto visa site to see what is wrong when I receive a fraud prevention call from my credit card.
1:35 I can finally log into web-site and write this blog.
2:00 I realize I have nothing prepared for dinner, but the avocados are ripe, so chef's salad with chicken and avocados it is for dinner.
2:30 Complete this posting before the kiddos wake up.

Ok, I could go on and on 'til my day ends around midnight, but you get the point. That is if anyone is still reading, ha! My point is that I could focus on the negative things in my life, such as:
1. We have no idea when and where we are moving.
2. Our garage door is broken (FWP)
3. My 22 month old throws approximately 10 massive fits per day and needs a huge amount of patience.
4. My 4 year old was very aggressive at school today.
5. My brakes need to be fixed.
6. I look and feel exhausted.
7. I sacrifice keeping my house perfectly clean, to spend time practicing and working on two recording projects.
8. I wake up every morning in so much pain I am nauseous and dizzy.
9. We cannot currently afford any babysitting so I am always with the kiddos.
10. My bathroom currently looks like this as I have not cleaned up from the morning and am letting the bathtub soak in bleach as Giselle went poo in it yesterday.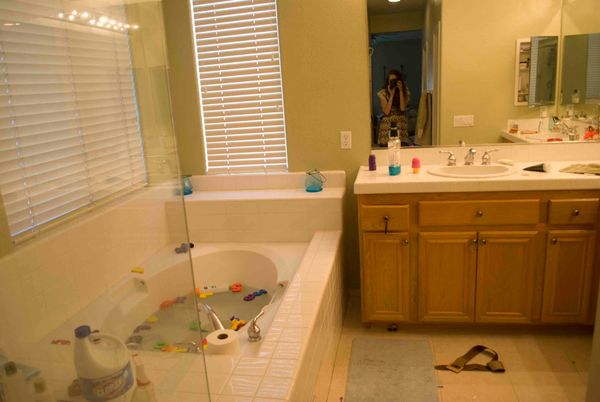 Or, I could focus on beautiful things.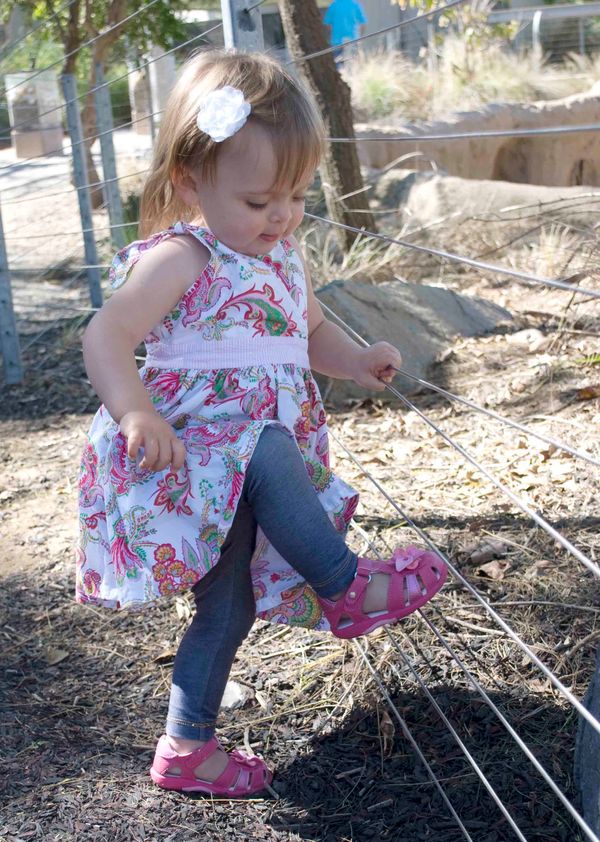 She is singing "Head, shoulders, knees, and toes"

and showing us her toes


My hope is that if you see a post on the internet where someone seems to have the perfect life, please remember that I am not one of those people. My life is beautifully imperfect.