Please pardon the nearly weeklong interruption in Jameson's birthday post. As I was saying (or at least I think I was saying, but please pardon my intense case of "Momnesia"!)

Jameson has been asking for a Lightning McQueen cake since I made him a guitar cake for his last birthday. So, in spite of the mountain of boxes in the garage and shabby, but not chic layer of dirt that covered our entire house, I decided to learn how to decorate with fondant. What else could I do?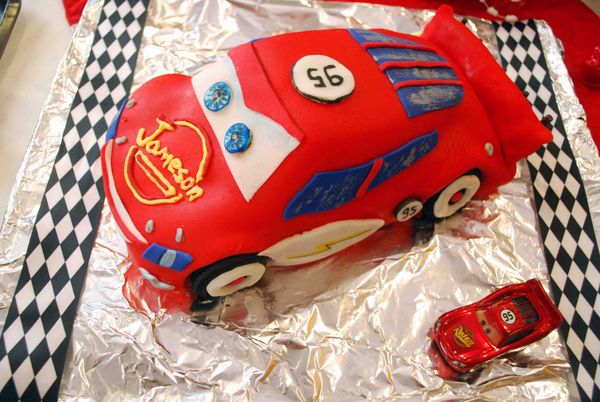 My mom and I were up 'til midnight finishing the details...
Let's just say it was not easy to cut into something painted and sculpted by hand!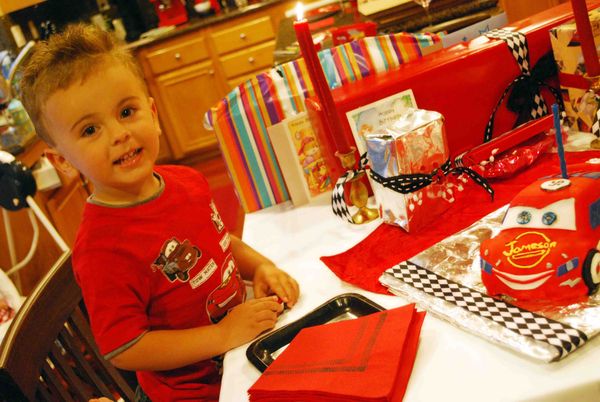 At first sight, he stood up in his chair and squeeled with delight
and has not stopped talking about his McQueen cake since his birthday.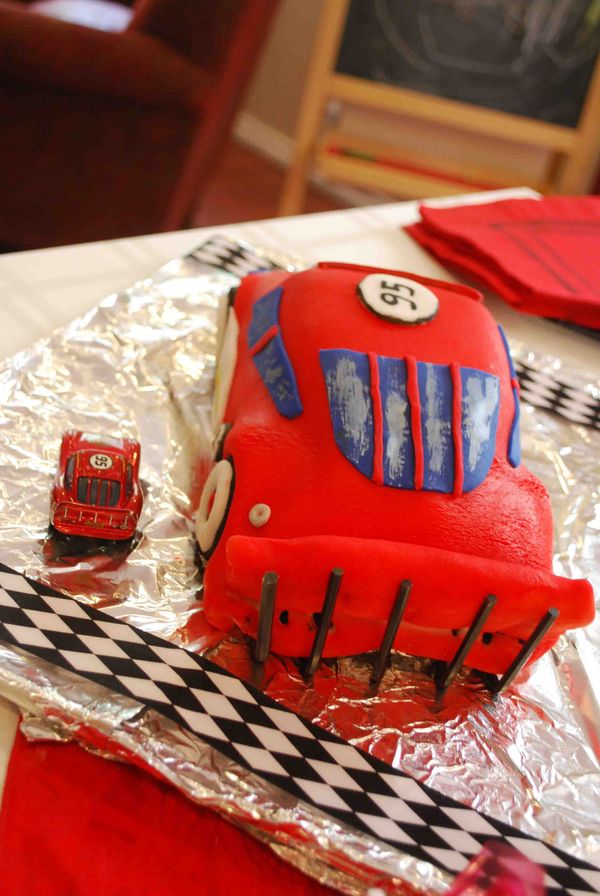 I had some difficulty with the structure of the spoiler...
yes, those are allen wrenches, but they totally worked!  
But he ate the spoiler anyway, so it didn't matter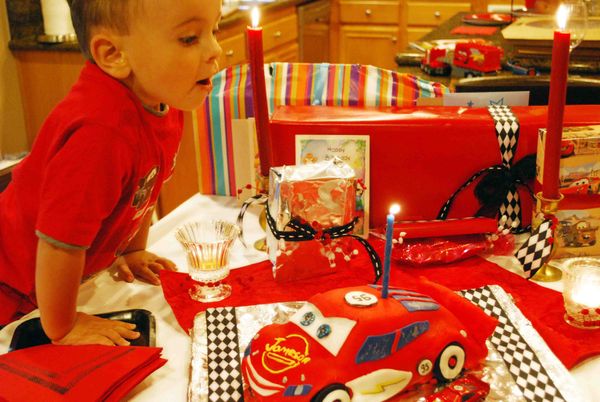 enough already with the cake...
I would have never attempted to make this cake
if my parents had not come to help.
Thanks Grandma and Grandpa!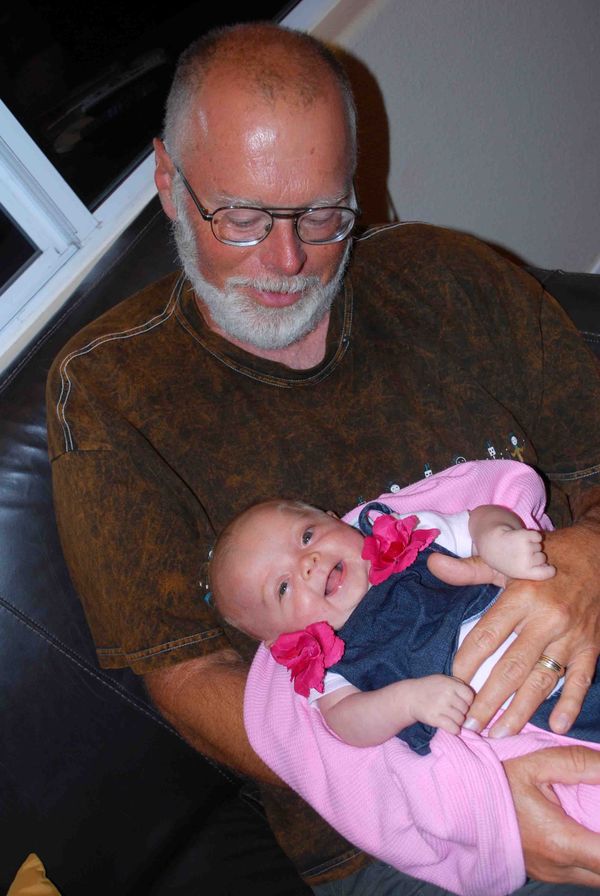 Giselle (or as Grandpa calls her "
the limpet
" as she loves to be held)
put Grandpa to work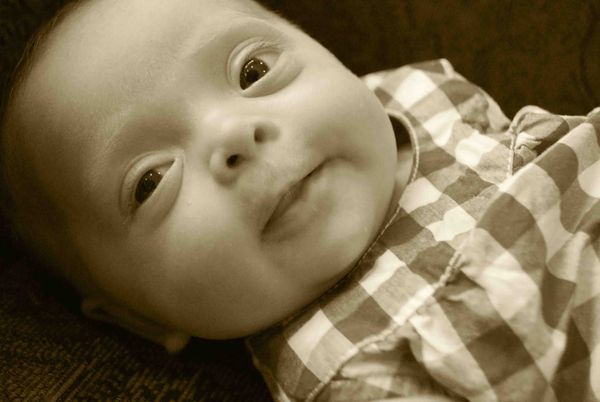 I love Giselle's chubby little smile...
she is not 5 pounds anymore!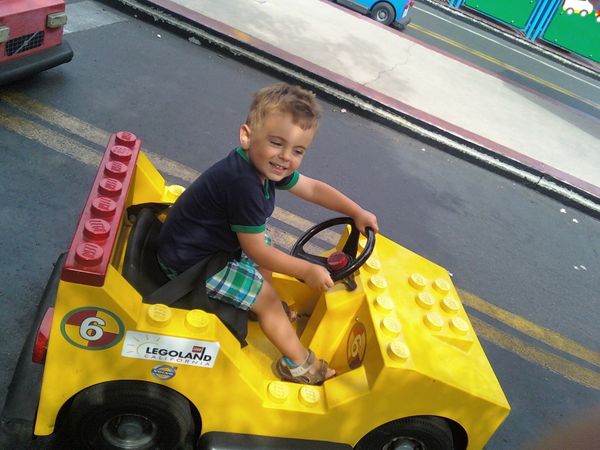 When we left Shanghai, we promised Jameson four things.
1.  A McQueen cake for his birthday
2.  A big boy bike
3.  A trip to Legoland
4. A house instead of an apartment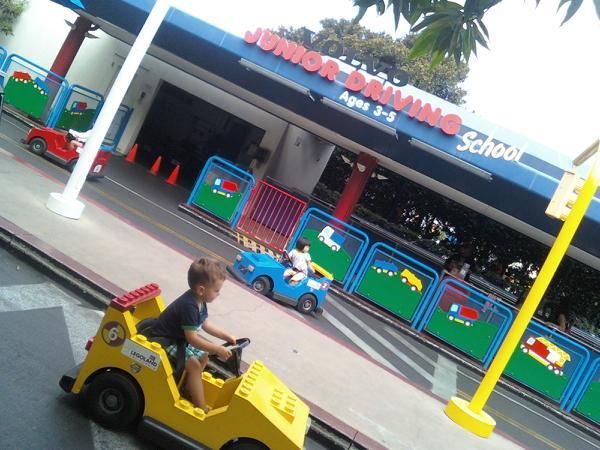 Jameson has not looked back on the life he left behind, but often talks about Lulu, and Jodie, and Joefish, and Joetar, and Maddie, and Amelie, and Owen.  The people with whom we do life make life beautiful.

We miss our friends, but are enjoying our new life in San Diego.  Yesterday I asked Jameson who his best friend was and he said "I have Mommy friend and Daddy friend".  He is learning that as long as we have our family we can call any place, home!