Oh hi! It's me again, Minuet Devey, but you probably know me as Mini!  It's that time of year again when mom delegates the task of writing our annual family blog, because she is super busy howling and teaching other humans to howl. I am 15 in dog years, and 16 months in human years! I guess I should start studying for my Drivers Permit!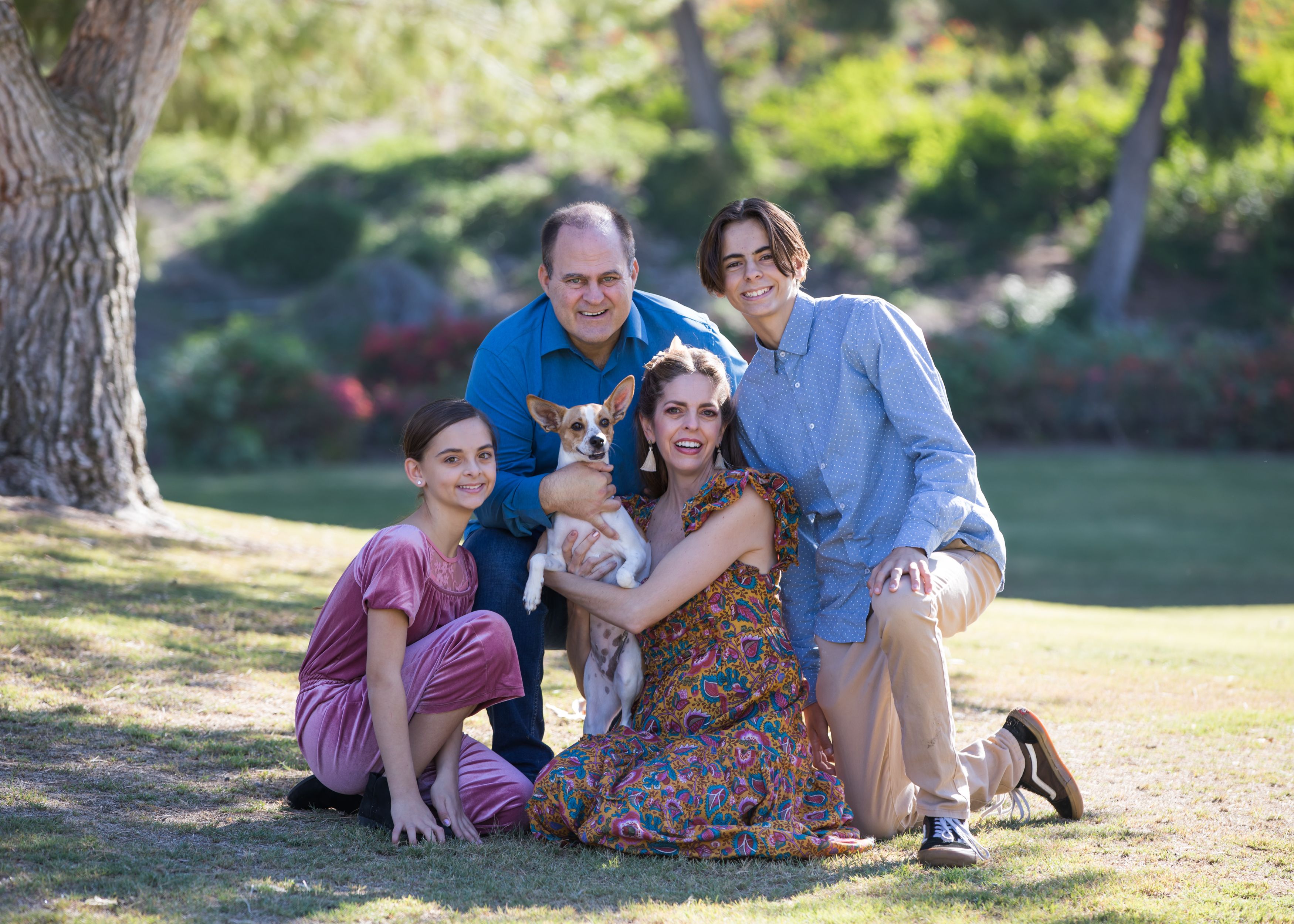 In case you have not noticed, I am a full-grown dog, but my family still calls me a puppy, AKA perfect puppy princess. That might be because I refuse to drink river water on hikes, and I avoid peeing in the rain at ALL costs. I don't see any of you down on all fours to drink water from a stream, or using the facilities in the great outdoors, so don't judge!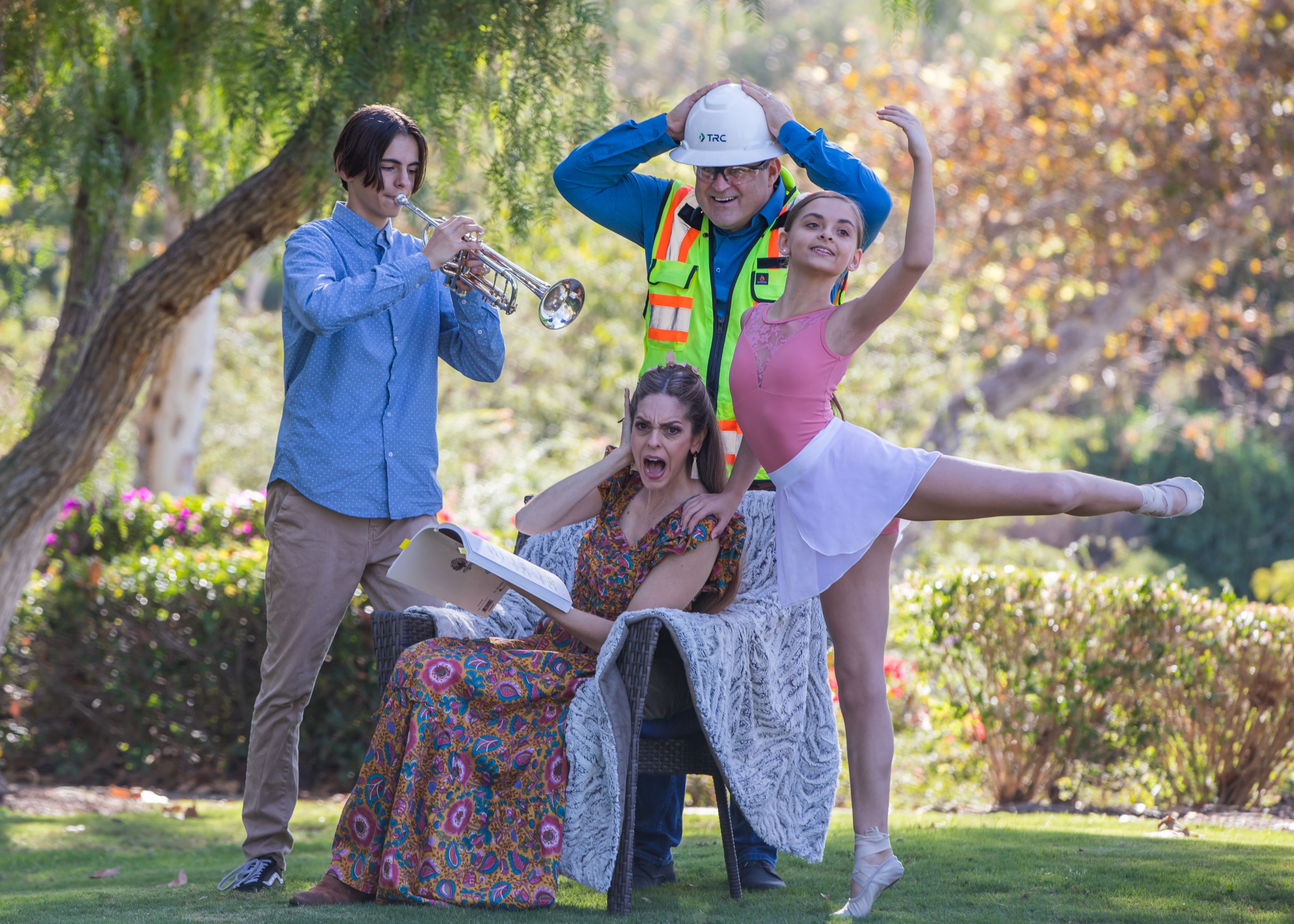 Life has been pretty busy around here with lots of changes. But I still greet everyone with a tail wag that shakes my entire body, because no matter how busy they are, I am always available to snuggle and play! If you want to see more of my puppy antics, come over and play, or just follow me on Instagram. @fuzzy.minuet.
Jameson is 168 years old, and 14 in human years, and he actually IS studying for his drivers permit!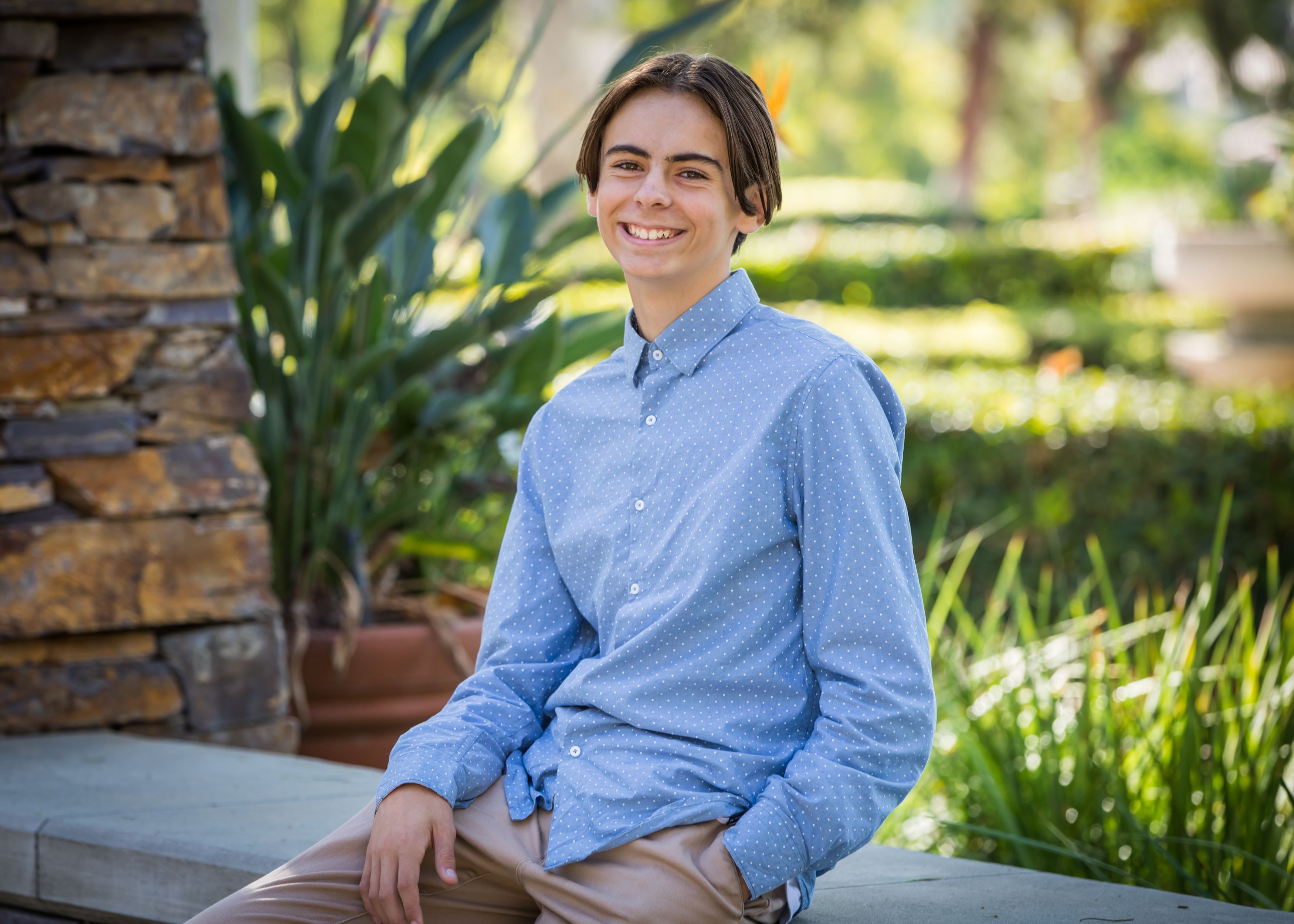 Jameson is in 9th grade, and is now the tallest member of the family; that must be why they call it high school! Jameson still loves tooting his horn! Last year he played trumpet in both the CUSD Honor Band as well as the All Southern California Honor Band. Then, in the summer he spent an entire week away from me at Chapman University at an instrumental music camp learning with some of the best brass teachers in the country.  
Just as soon as he arrived home to play with me, Jameson resumed tooting with his High School Marching band, even during the summer. I am proud to say that my brother's band placed 6th at California State Championships, and I even got to see him perform at the Laguna Niguel Holiday Parade last week! The trumpets sounded angelic, but the percussion made me a little nervous. I can't help it, I'm not 5'10" like someone else I know.
Jameson still loves basketball, and I train him regularly, so obviously I helped him make the Freshman basketball team! Between the tooting, the balling, the College Chinese Classes, and the honors classes, I don't see nearly enough of my brother. But, no matter how tired he is after a long day of tall-school, I always put a smile on his face!
Giselle is 132 dog years old, and 11 in human years.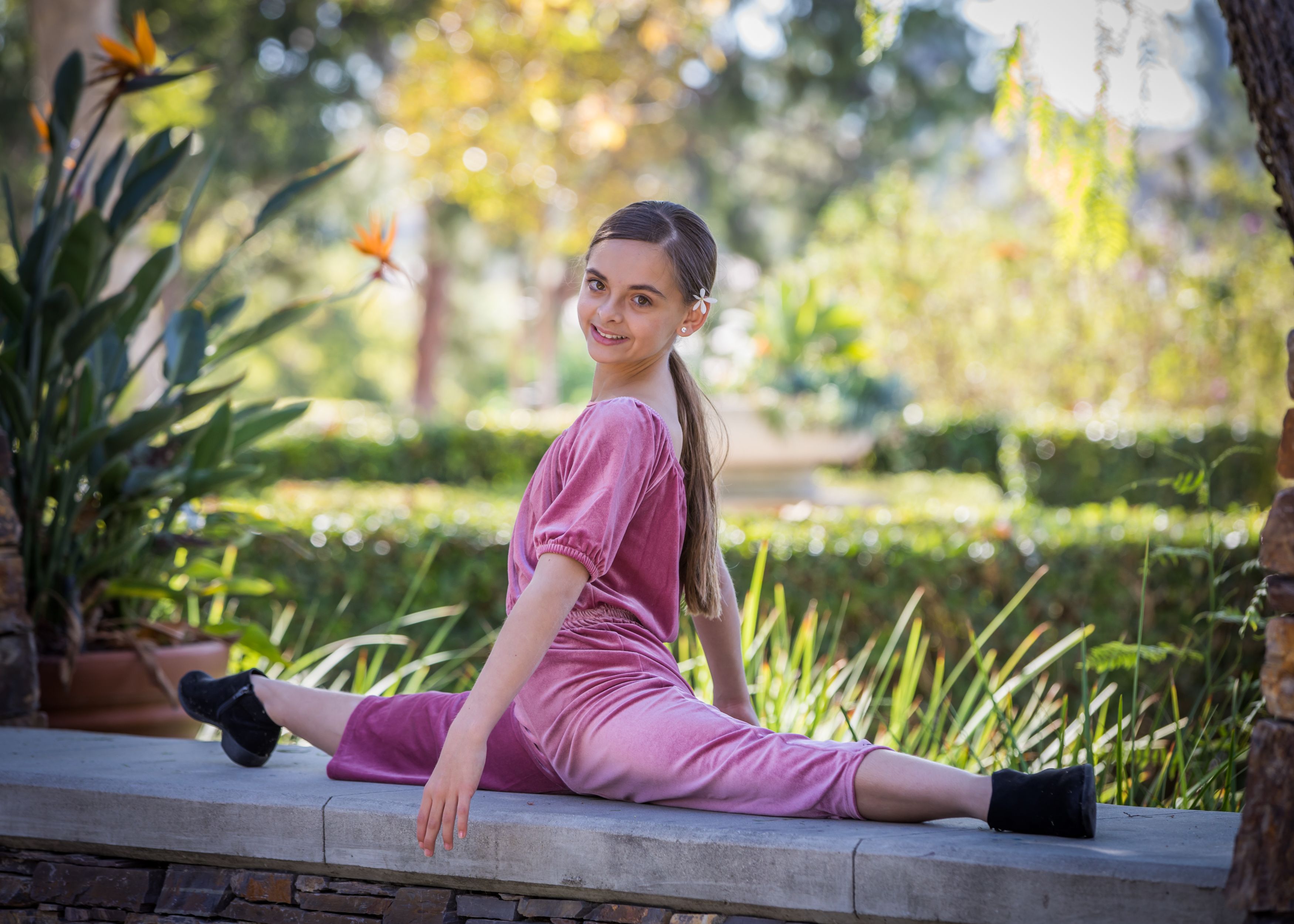 Giselle is homeschooled, so one would think she would be home to play with me more, but alas, I taught her to dance so well that she dances 20+ hours per week. Giselle's homeschool even featured her on their site, here!  My sister was quite successful in her first year as a competitive dancer, and she placed at nearly every competition she danced or sang at. Giselle also loved performing as Flounder in The Little Mermaid, and the Gulnare Variation in Le Corsaire at South Coast Conservatory. All of that dance inspired Giselle to return to her home-dance studio, Dmitri Kulev Classical Ballet Academy, where she is continuing her 9th season of dance, and 7th season at DKCBA. You can follow my sister on Instagram here. 
All of that training and hard work with Miss Savannah, and all of her teachers paid off as my sister was invited to New York City to audition for the Radio City Christmas Spectacular, Clara role. Don't tell Giselle, but as her puppy sister, I was a little relieved when Giselle was not cast as Clara, as I am not quite ready to move to NYC for 3 months.  
After her trip to NYC, Giselle learned that a paw issue she had been having since March was a toe injury. Because of this injury, I had hoped she would finally stay home with me to snuggle all day. But,  she still went to ballet every day, 6 days per week to do stretching, strengthening, pilates, and to take notes. Thanks to some amazing teachers and doctors, Giselle was able to return to dance and is performing in her 7th Nutcracker at DKCBA as a Party Boy, Soldier,  Dew Drop, and Russian. Tickets for Orange County Ballet Theater are on sale right now, if you would like to watch my sister, apparently dogs aren't invited, but you are!!! Purchase Tickets here! 
Mom is 540 dog years old... I'll let you figure that out!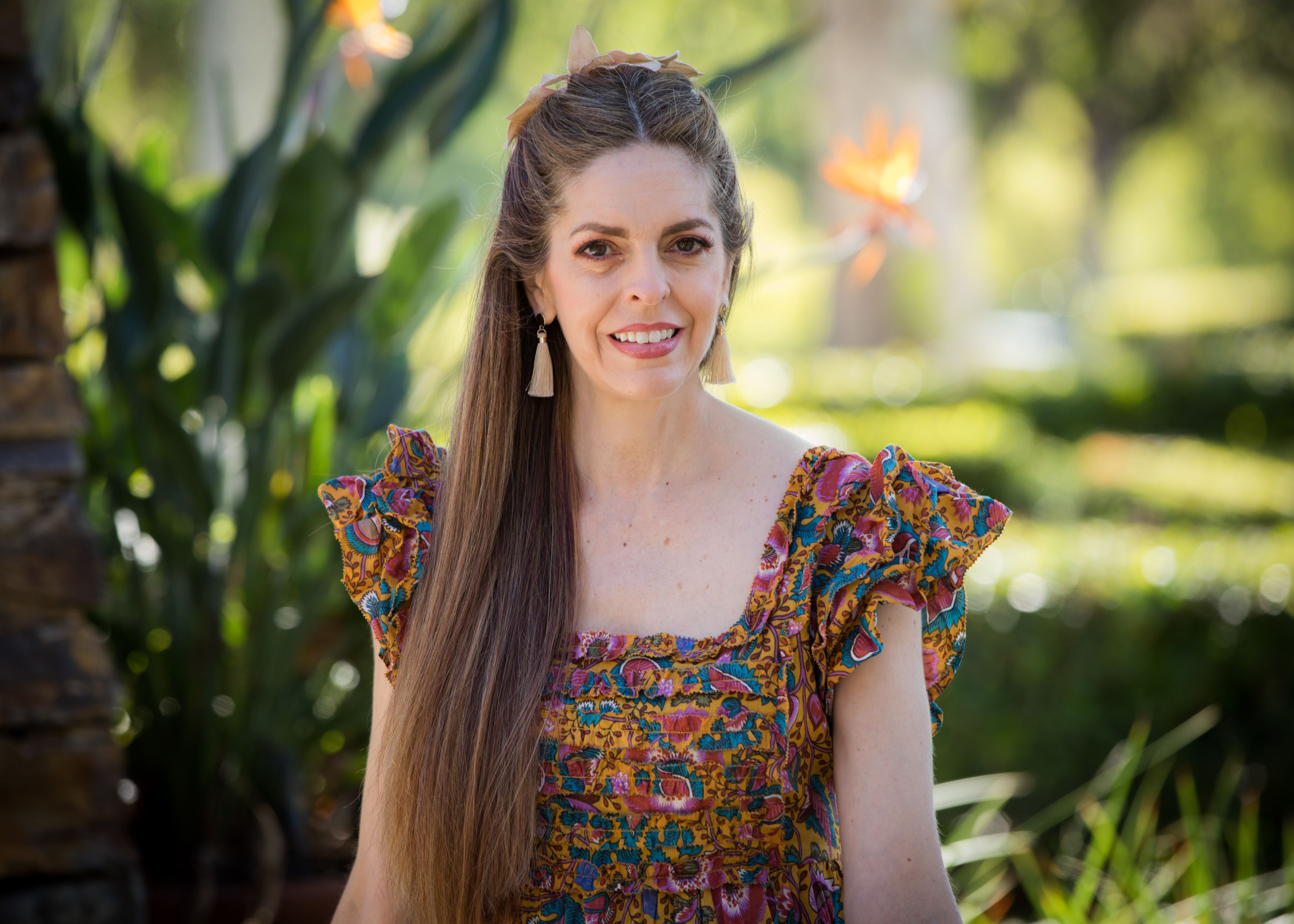 My mommy loves music so much that she teaches it night and day. In the past few years, she has directed 11 shows, and countless showcases, including The Little Mermaid at South Coast Conservatory in June! She absolutely loves directing and teaching, but decided to step down as the musical director to make more time for private instruction and performing. I am hoping that my mom can take a day off every once in a while so we can all play together as a family. 
Miss Lori, as they call her, loves teaching her 30+ private voice and piano students every week at SCC and at the Devey Music Studio and is able to say "yes" to more performances. I still catch my mom working 7 days per week, but I know that she has more flexibility to watch my brother toot his horn, play basketball, and drive my sister to ballet. She even is helping my sister compose original music for her ballet competition. Now that we have a shiny new baby grand piano, we have a beautiful instrument to compose and record with. I also like taking naps on mommy when she plays and sings, as I am always willing to lend a paw!
You can keep up with my mom on YouTube and here and here for Instagram.
Dad 612 dog years... and he can be taught new tricks!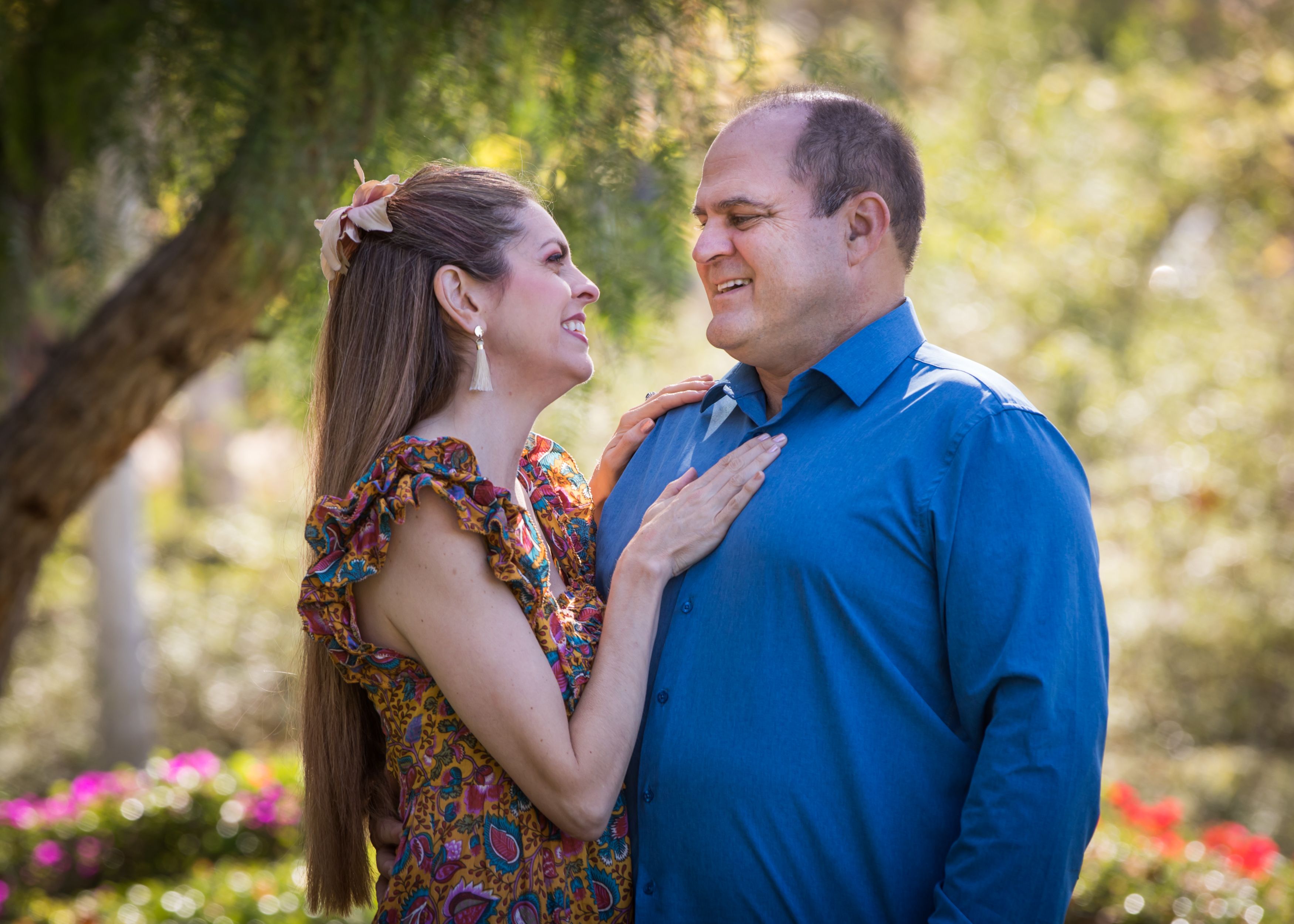 This is my dad, and I take after him as we are both experts at making people laugh. When he isn't making people snorfle their drinks, Jim works from home as an enginerd. Apparently, he has even more expertise at enginerding than he does at making us laugh, as he seems to drive down to San Diego way more than I think is necessary. He is the project manager of a bus charging station there, and is very famous. You can see him on the news here.  
Besides enginerding, my dad likes to play his guitar and bass in our new music room upstairs. Actually, I think all of our rooms are music rooms! I also like to take him for long runs on the trail, or at the dog park. I even let him off leash from time to time, and he always runs back to me. I've trained him wel!
Our beautiful photos were taken again by the famous Ulrika Molin, of Umoments Photography!